1) Love padlocks at Namsan Seoul Tower
N Seoul Tower is one of the iconic symbols of Seoul. This place has now become a popular date spot for couples. Like the Pont Neuf bridge in Paris, couples head to the tower to lock their "padlock of love" onto the railing and to dream that their love will last forever. This Padlock represents romance in Hwayugi 2018 Korean Drama~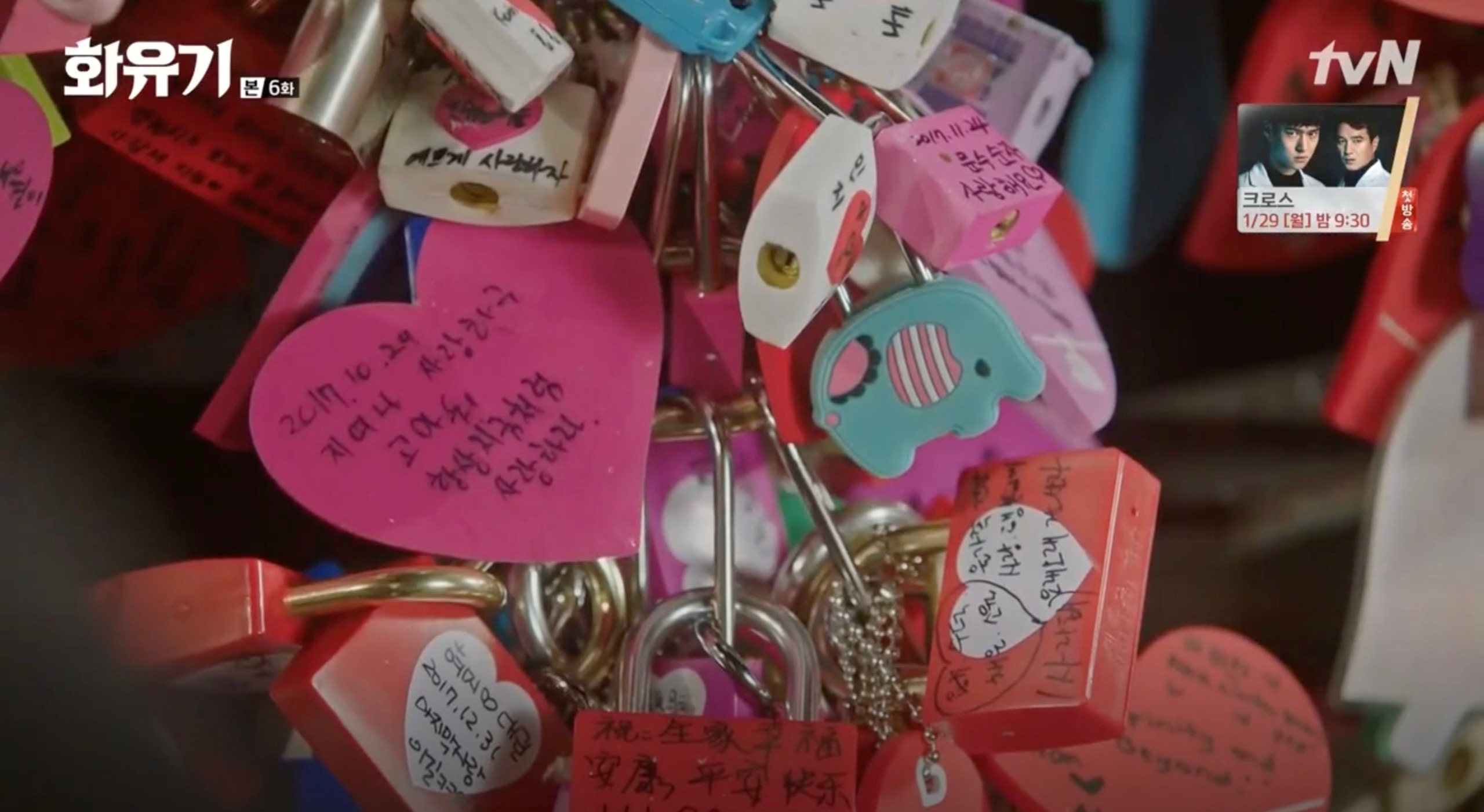 2) Get to the know the Kakao Friends favorite of K-Pop idols from all age groups!
we introduce you to the hottest trends and icons in Korea, from Korea and by Korea! Our first honorary introduction of the year is none other than the Kakao Friends character Don't know who he is? Let me introduce you to this lovable character by the Korean powerhouse, Kakao Talk..
Even if you've never heard of him before, I'm sure you've seen him before. Why? He's basically the pillow pet to every one of our K-Pop idols! (basically…)
3) Korean Mask
They use the mask as fashion. Women wear them to avoid having to put on make-up before hitting the streets. It's easier to slip on a mask and blend in than it is to spend an hour or more applying make-up when they are any going down the streets to the store.
4) Running Man Stopper
Running Man , the variety show from Korea has been very famous and well known among International countries.If you still suffer the noise from slamming door which makes you scare when you are reading watching TV and having fun with your friends this Door Stopper is the little helper for you place it under your door you will not disturbing from the noise any more.😊